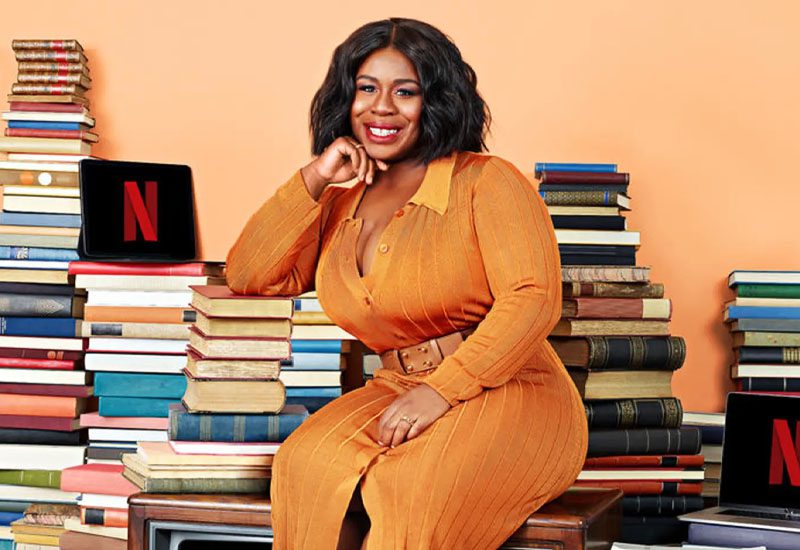 With all of the Netflix adaptations that are derived from literature, it was only a matter of time before Netflix jumped on the idea to highlight the books and authors that have been the source of inspiration for widely popular series such as Bridgerton, The Queen's Gambit, and Orange Is The New Black.
There are three types of people in the world: Those who have to read the book before watching the film/TV adaptation (me), those who read the book after watching the adaptation, and those who don't read. Perhaps this new venture will inspire those who don't typically read to pick up a book that inspired their favorite show or film. Regardless, Netflix Book Club will provide fans with the opportunity to connect more deeply with the content as Emmy-winning actress Uzo Aduba (Orange Is The New Black) hosts conversations about the adaptation process with the authors, cast, and creators over a cup of coffee from Starbucks, the book club's sponsor.
"I can't tell you how many times I've asked friends, 'But have you read the book?' So I'm excited to host Netflix Book Club and bring together loyal book fans, TV and movie obsessives and the creators behind their favorite stories," said Aduba. "I can't wait to dive deep into the creative process and what it takes to bring a book to life."
Nella Larsen's 1929 novel Passing, which has been adapted into a film starring Ruth Negga and Tessa Thompson, is the first pick for Netflix Book Club. The film will be available to stream on Netflix beginning November 10th.
Don't have Netflix, but want to participate in the conversation? The series will be available free of charge on the Still Watching Netflix YouTube Channel and the Netflix US Facebook channel. No date for the premiere has been announced as of yet, but you can check out the full list of Netflix's book adaptations here.