Books
Trending
Tananarive Due On The Re-Release Of Her Horror Novel 'The Between' And The Modern Black Horror Landscape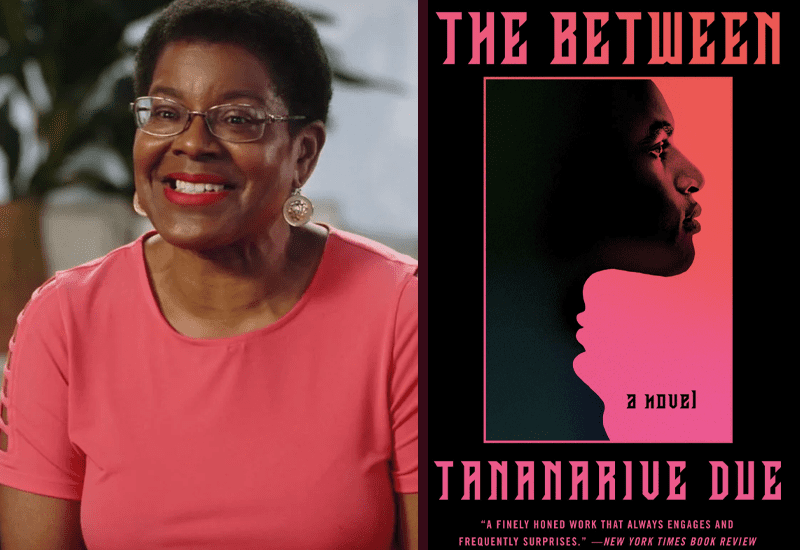 Tananarive Due, an award-winning author, professor, producer, and horror culture specialist, is receiving long overdue attention for her Black horror novel The Between. Originally published in 1995, the fictional book is being re-released this fall.
The Between is Due's debut novel. It follows Hilton, a man who was saved from drowning by his grandmother as a young boy, and as an adult, he begins to believe that he is living on borrowed time that is quickly running out. Plagued by nightmares and the psychotic stalking of his family in his waking life, Hilton's grip on reality begins to slip away.
Speaking with Essence, Due discusses the modern Black horror landscape and how it feels to have her debut novel receive widespread attention nearly 30 years later. The author and historian is graciously overwhelmed with the newly kindled interest in her novel, especially when she reflects on her disheartening experiences in pitching rooms decades ago.
"When I tried to go into those Hollywood pitching rooms to pitch an adaptation, I would get blank faces because people literally did not understand, 'what is black horror?' They didn't understand," she said. "Then if they liked the story, they would say, 'That sounds great…do the characters have to be black?'"
The transformation in today's horror landscape is because of trailblazers like Jordan Peele, who Due credits for creating a space for horror produced and led by Black people in Hollywood. But there's still work to be done when it comes to generating the same acceptance with Black horror literature, which is why the re-release of The Between is a substantial step in the right direction. "I love that these original scripts are getting made, but for an original script to get made, you really need those creators to be in close proximity to Hollywood," said Due. "Jordan Peele was a Hollywood insider when he made Get Out. Even though it was still an uphill battle for him, at least he had proximity."
In the future, Due wants to see Black creators take matters into their own hands, and pave their own way into success without the help of Hollywood. Do it yourself, she says. "There are demands of these hungry platforms that need content, content, content," said Due." It's never been easier to make it yourself. I'm not saying it's easy," she corrected. "We need the disparate voices. We need different versions even of what Black horror looks like."
Tananarive Due is a professor at UCLA, and teaches Black Horror and Afrofuturism. She is also an executive producer on the revolutionary documentary Horror Noire: A History of Black Horror. Also titled Horror Noire is a Black horror anthology film that Due co-wrote, which is coming to the Shudder platform on October 28th. Pick up a copy of The Between at your local bookstore or via Amazon, and let's continue the conversation about Black horror and its prospective landscape.