Music
Watch Noname, Smino, And Saba's Captivating "Tonight Show" Performance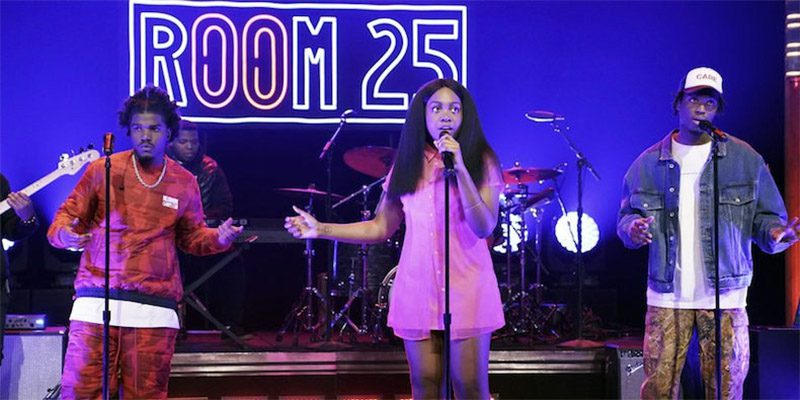 Last night on Jimmy Fallon's Tonight Show, America had the honor of witnessing an incredible trio live. Performing "Ace" from her debut album Room 25, Noname brought out Saba and Smino to help generate a subtle kind of magic on stage. The performance was both soulful and captivating, with each artist bringing their own individualistic style – creating unmatched chemistry between the three musicians.
Smino, who kicked off the performance, promptly hypnotizes listeners with his soulful and gentle sound. Noname's stage presence beams with gratitude, confidence, and shows that the 27-year-old is exactly where she is meant to be. And last but certainly not least, Saba steals the spotlight with his high energy and lyrical talent.
Noname released Room 25 back in September, and is currently on a North American tour until March. Saba's debut album Care for Me was released in April of 2018, and Smino's NØIR became available in November. With their chemistry being so evident, Smino previously mentioned on Instagram the possibility of a collaborative project between the three artists to come out this year, which would be a phenomenal treat.
Shoutout to Jimmy Fallon for showcasing underground artists, and allowing viewers to witness true artistry. Watch the performance in full below.
https://www.youtube.com/watch?v=GYtdf53z5KU