Arts & Culture
Trending
10 Books To Help Children Learn About And Celebrate The Joy Of Kwanzaa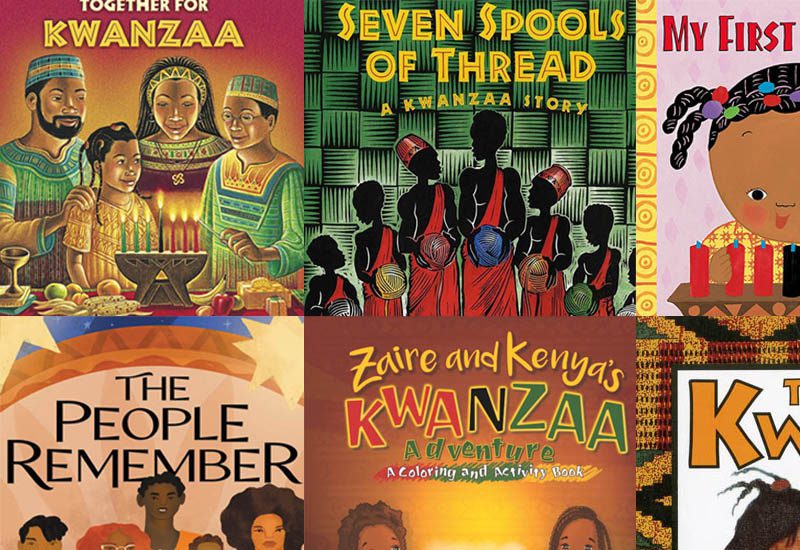 Taking its name from the Swahili phrase "matunda ya kwanza" which translates to "fresh fruits," Kwanzaa was created in 1966 by Maulana Ron Karenga. The holiday is a celebration of African culture, our shared past and values, and the everlasting joys of family and community.
The seven principles of Kwanzaa were inspired by the communitarian values that are instilled throughout Africa. With the holiday lasting for seven days, each has its own dedicated day. The principles of Kwanzaa are: Umoja (Unity), Kujichagulia (Self-Determination), Ujima (Collective Work and Responsbility), Ujamaa (Cooperative Economics), Nia (Purpose), Kuumba (Creativity), and Imani (Faith).
Because of the family-oriented nature of Kwanzaa, children can benefit from learning more about the tradition and celebrating their heritage, all while participating in Kwanzaa-related activities such as dancing, storytelling, and arts and crafts!
From coloring and activity books for creative stimulation to educational stories, the following books will allow for children of all ages to engage with Kwanzaa in exciting new ways this year.
This article contains Amazon affiliate links.
My First Kwanzaa (My First Holiday) by Karen Katz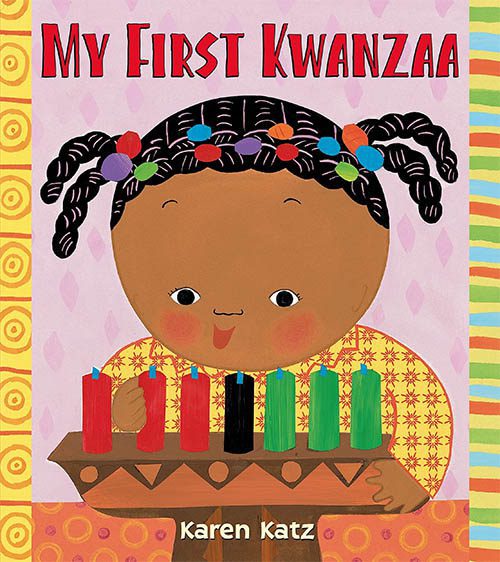 This lively introduction to Kwanzaa will help even the youngest children become thrilled for the holiday! Author and illustrator Karen Katz's "My First Kwanzaa" is part of a series of picture books that help your little ones become familiar with traditions and holiday celebrations across cultures.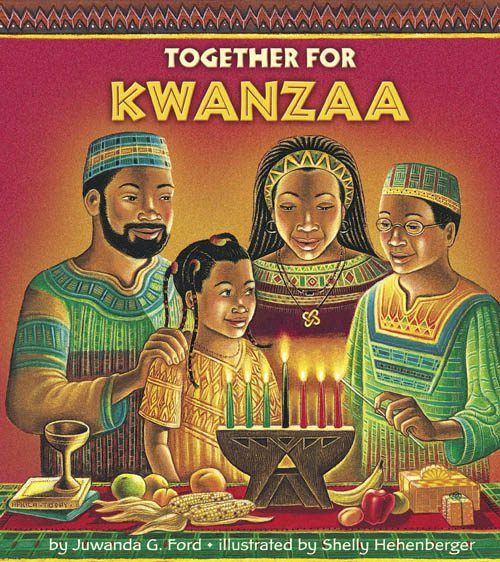 This classic Kwanzaa story by Juwanda G. Ford is a fantastic introduction to Kwanzaa for children. It tells the story of Kayla, whose favorite time of year is Kwanzaa. But this year, there's a heavy snowstorm that is threatening to keep her big brother, Khari, from being able to get home in time. Will the two siblings be able to beat all odds and celebrate together? Through suspenseful storytelling, "Together for Kwanzaa" teaches children about the traditions and practices that make Kwanzaa so special.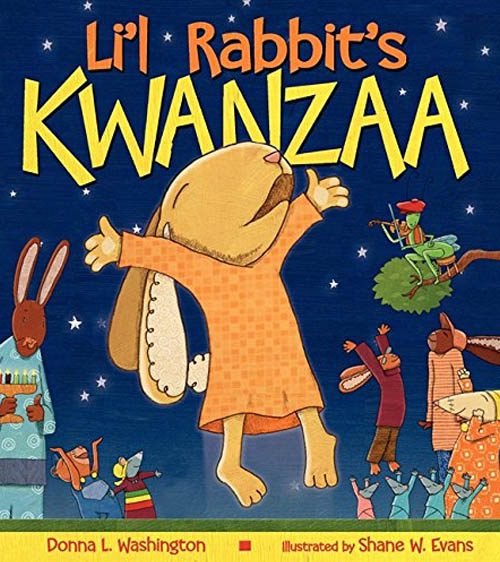 In Li'l Rabbit's Kwanzaa, children are deeply engaged with the "bright, playful, textured pictures that capture the spirit of community." With fun storytelling that is told through the eyes of Li'l Rabbit as he searches for a special treat for his sick Granna Rabbit in order to save the day and celebrate his favorite part of Kwanzaa with her, the book spotlights the true meaning of the holiday, which is coming together and helping others.
Let's Celebrate Kwanzaa!: An Introduction To The Pan-Afrikan Holiday, Kwanzaa, For The Whole Family by Arielle Phoenix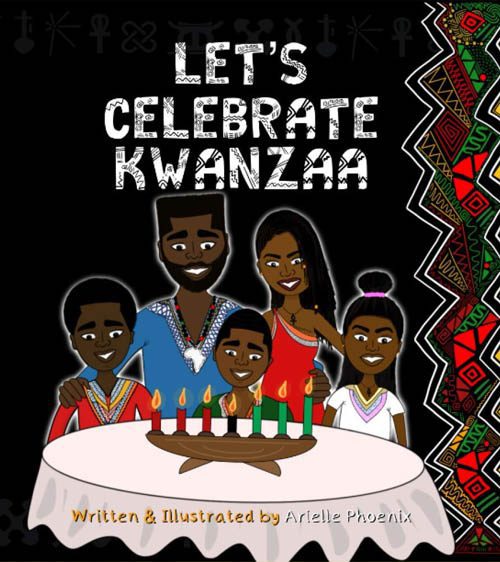 Arielle Phoenix's "Let's Celebrate Kwanzaa!" teaches the seven principles of Kwanzaa and how to apply them as virtues. Made with the entire family in mind, this unique book features vibrant and bold images, poems, stories, activities, and even family oriented games.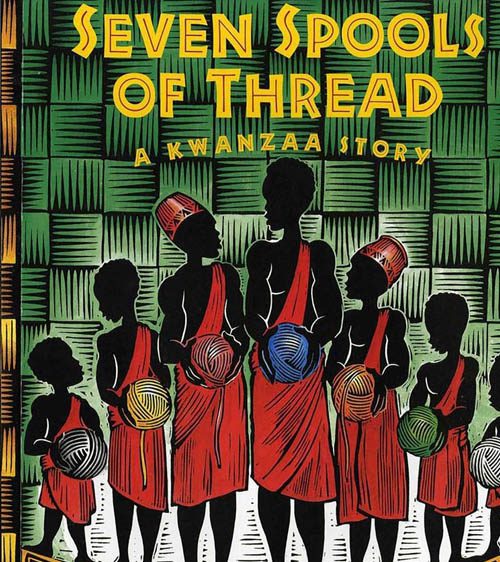 This Award-winning picture book by Angela Shelf Medearis includes stunning linocut block prints and a folktale about an African village where seven bickering brothers live, making family life miserable. When their father dies, he leaves behind a curious will: by sundown, the brothers must create gold out of seven spools of thread. If they do not succeed, they will be turned out as beggars. This astonishing story quite literally weaves throughout the narrative the Nguzo Saba, or the seven principles of Kwanzaa, in order to demonstrate how family members can pull together for their own good and the overall good of the community.
The Story of Kwanzaa: A Kwanzaa Holiday Book for Kids by Donna L. Washington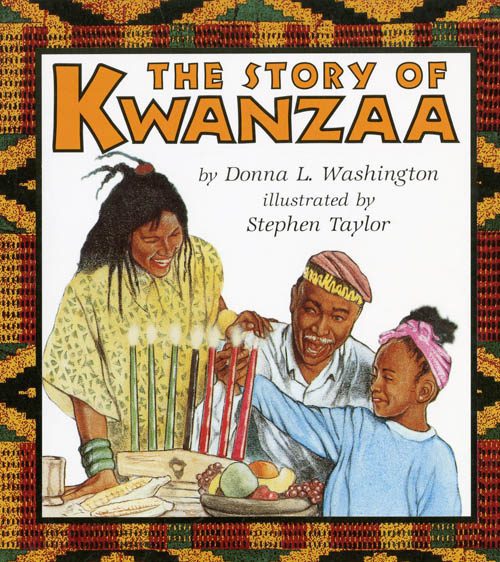 This engaging Kwanzaa book by Donna L. Washington teaches children the customs of the holiday and includes family activities such as how to make a cow-tail switch and baking benne cakes.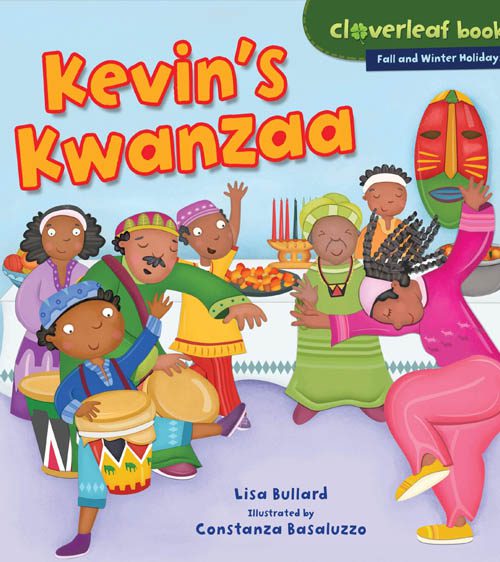 In "Kevin's Kwanzaa" by Lisa Bullard, Kevin learns and participates with Kwanzaa activities such as lighting the candles, learning a special Swahili word each day, working together to solve problems, and eating and dancing during the abundant feast on the sixth day of the holiday!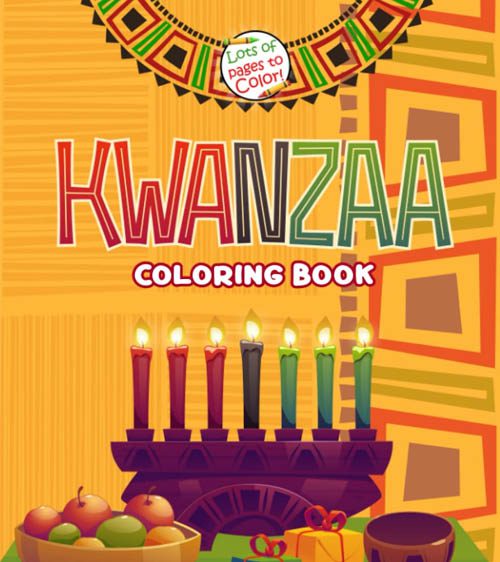 In Rinda Roe's Kwanzaa themed coloring book, kids can learn and celebrate the holiday while also letting their creativity flow! Each page features a large picture with one of the symbols of Kwanzaa or traditional African patterns and scenes.
The People Remember: A Kwanzaa Holiday Book for Kids by Ibi Zoboi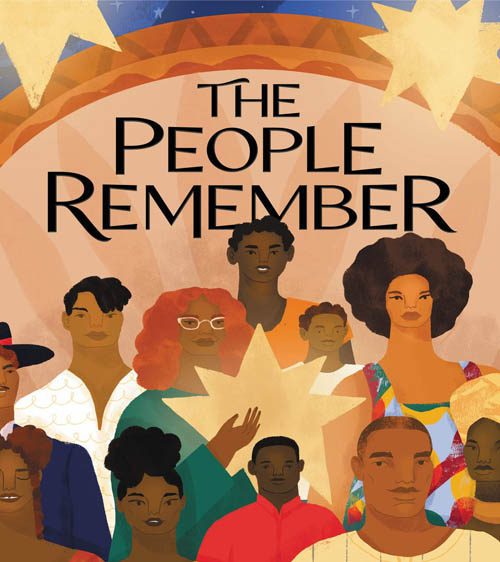 New York Times bestselling author Ibi Zoboi's debut picture book, "The People Remember," is a lyrical and compelling book that uses the principles of Kwanzaa to discuss the history of African Americans. Created for young readers, "The People Remember" tells the journey of African descendents in America by fusing together their shared history to the seven principles of Kwanzaa.
"Sumptuously illustrated, this is an important book to read as a family—a story young readers can visit over and over again to deepen their understanding of African American history in relation to their own lives and current social justice movements. By turns powerful and revealing, this is a lyrical narrative that tells the story of survival, as well as the many moments of joy, celebration, and innovation of Black people in America."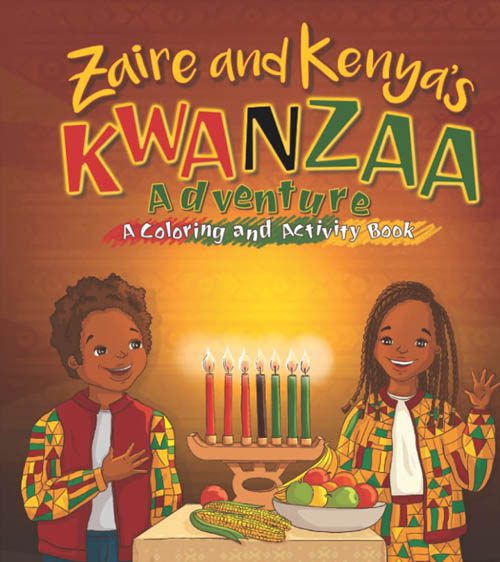 In this coloring and activity book, children can join Zaire and Kenya on their adventures as they learn about the joys of Kwanzaa. Zaire and Kenya apply the lessons from the seven principles throughout the 40 page book, and there's plenty of room for coloring and activities that are excellent for the entire family, sparking necessary discussions about culture and diversity in creative ways.