Film & TV
A New Museum In Jacksonville Honors One Of The First Studios To Create Black Films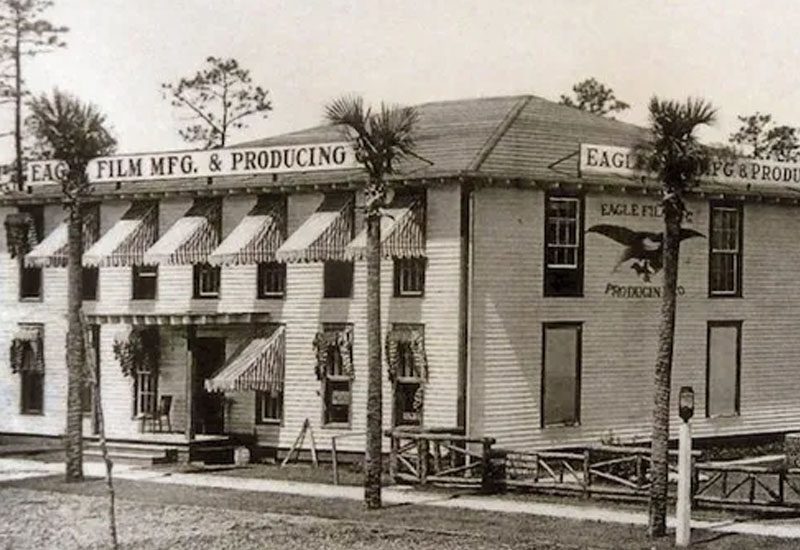 A new museum based in Jacksonville, Florida is dedicated to highlighting the significant contributions of Black actors in the history of film.
In the early 1900s, Jacksonville was known as the "Winter Film Capital of the World" because film studios searched for locations that could accommodate their winter operations outside of the harsh conditions of New York. The Florida city became a popular choice for more than 30 movie studios, as the weather was warm and sunny almost year round, and the railroad system created traveling convenience for the transportation of filming equipment.
During this era, Jacksonville's contributions to the silent film industry were significant. Filmmaker Robert E. Norman played a pivotal role, standing out as one of the first filmmakers that produced films featuring Black actors.
Though many of the roles were limited to stereotypical depictions, Norman was committed to showing Black actors in a positive and uplifting way. He was one of the first to produce "race films" starring all Black casts in positive roles, a pioneering endeavor for the industry at the time. "While Mr. Norman himself was white, he saw the discrimination against African American actors and the market and films and art that centered on African Americans and their stories," Jacksonville Mayor Donna Deegan told News 4 JAX.
The new museum, Norman Studios Silent Film Museum, honors Norman's contributions and the legacy of the silent film era and celebrates the crucial role played by Black actors. The institution aims to preserve Jacksonville's rich history. The museum resides within the very studio complex where Norman once worked. It showcases personal items belonging to the filmmaker and unveils previously unseen artifacts from his collections.
"Pre-Hollywood we were not only the producer of world renown films and art. We also had a rich and robust community of African American art and artists. It's important to recognize that part of that history and celebrate the champions of quality and diversity in each era of Jacksonville history," Mayor Deegan said.
Barbara Wingo, the museum's curator, said, "Silent films, starting in 1895, moving into the 1920s, were one of the major impetus toward the American culture permeating the entire world. This is so significant that we have this legacy represented by this complete five-building studio complex."
Promoting accessibility and engagement, the Norman Studios Silent Film Museum is open to the public for free, allowing all visitors to immerse themselves in this valuable chapter of history.