Sports
Leonard Jones: The Trailblazing Golf Pro Making History
From Dallas to the Hall of Fame, Leonard Jones' journey inspires generations.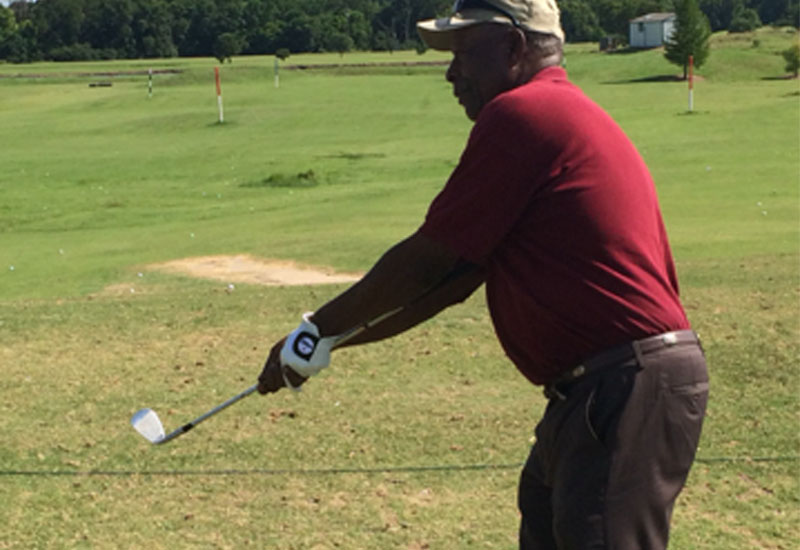 In the world of golf, there are trailblazers who not only leave their mark on the sport but also inspire generations to come. Leonard Jones, a native of Dallas, Texas, is one such figure. With a career spanning over five decades, Jones has broken barriers, achieved numerous firsts, and left an indelible impact on the African American golf community. This is the story of a true champion and an extraordinary golf professional who has earned his place in the halls of fame.
Growing up in the vibrant neighborhood of West Dallas, Leonard Jones developed his leadership skills early on. With a burning passion for golf, he harnessed his talent and commitment to the game, eventually earning himself a four-year golf scholarship to Prairie View A&M University. In 1997, he proudly graduated with a degree in Business Administration, ready to embark on a remarkable journey that would change the face of golf forever.
Jones' career is marked by exceptional achievements that have opened doors for many Black golfers who followed in his footsteps. With over 50 years of experience operating and managing golf courses, as well as teaching the game, Leonard Jones has carved out a legacy of excellence and inclusivity. He not only shattered glass ceilings but also paved avenues for future generations, earning recognition and induction into multiple esteemed halls of fame.
Leonard Jones' remarkable contributions to the sport of golf have been acknowledged by the most prestigious organizations. In 1995, he was inducted into the Prairie View Sports Hall of Fame, honoring his groundbreaking accomplishments. Two years later, Texas Black Sports Hall of Fame recognized him for his impact on the game. In 1998, the National Black Golf Hall of Fame paid tribute to Jones' trailblazing career. Completing this remarkable legacy, Leonard was also welcomed into the L.G. Pinkston High School Hall of Fame in 1999, cementing his place in the annals of golf history.
Jones' dedication to promoting and supporting young talent in golf is unmatched. Hosting the Tiger Woods 2nd Golf Clinic in the United States at L.B. Houston Golf Course in 1997 was just one example of his commitment to inspiring the next generation. Leonard has played a pivotal role in securing over 40 four-year scholarships for junior golfers, providing them with opportunities to pursue their dreams while breaking down barriers along the way.
Beyond his impressive golf career, Leonard Jones has made significant contributions to the overall advancement of the sport. He was featured prominently in the Golf Channel Documentary, "Uneven Fairways: Breaking the Colored Barriers of Golf," shedding light on the challenges faced by African American golfers and their triumphs in overcoming adversity. His expertise and insight have also been appreciated on a broader platform, with Leonard being invited to speak at the Harvard University Institute of Politics John F. Kennedy Center.
Even after achieving so much, Leonard Jones remains devoted to the game and its future. On any given day, you can find him coaching the next generation of golfers, sharing his knowledge and inspiring young talents at Country View Golf Course in Lancaster, Texas, or Prairie Lakes Golf Course in Grand Prairie, Texas. His passion for the sport and commitment to nurturing budding talent serve as a testament to his lasting legacy.
Leonard Jones' journey as a golf professional has been nothing short of extraordinary. From breaking barriers and achieving firsts, to inspiring and mentoring young talent, his contribution to the sport and the African American golf community is immeasurable. As a life member of the Professional Golf Association of America, his impact extends far beyond the courses he's walked. Jones is a beacon of hope and a role model for aspiring golfers, showcasing the transformative power of dedication, persistence, and unwavering belief in oneself.