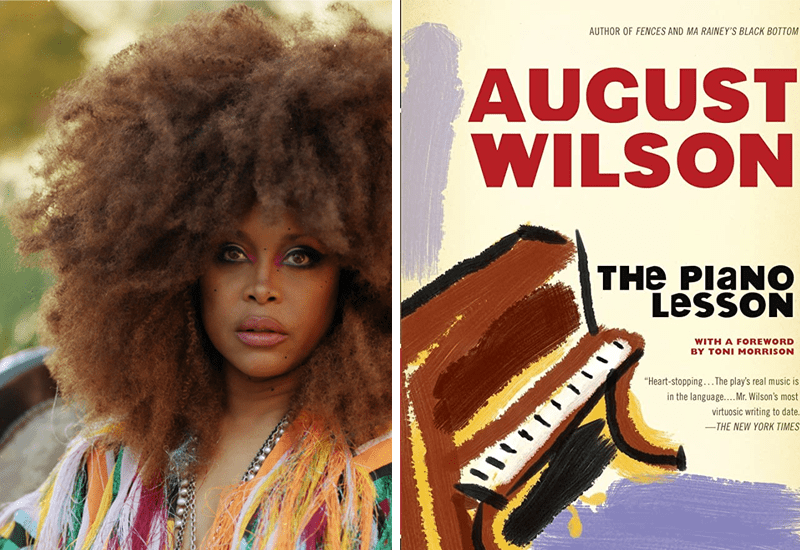 Erykah Badu has joined the cast for Netflix's rendition of August Wilson's Pulitzer Prize-winning 1987 August Wilson play, "The Piano Lesson." The Grammy winning artist is set to make a cameo in the film with her signature "soulful and eclectic" musical performances, Variety reports.
The drama film is set in 1936 during the aftermath of the Great Depression. It centers on the Charles family and their cherished family piano, which has intricate designs carved by an enslaved ancestor. The play was previously adapted into a film in 1995 and starred Charles S. Dutton, Carl Gordon, and Alfre Woodard. "The Piano Lesson" recently had its revival on Broadway, where Samuel L. Jackson and John David Washington both starred. Both will reprise their roles in the Netflix film.
The full synopsis reads: "At the heart of the story stands the ornately carved upright piano which, as the Charles family's prized, hard-won possession, has been gathering dust in the parlor of Berniece Charles's Pittsburgh home. When Boy Willie, Berniece's exuberant brother, bursts into her life with his dream of buying the same Mississippi land that his family had worked as slaves, he plans to sell their antique piano for the hard cash he needs to stake his future. But Berniece refuses to sell, clinging to the piano as a reminder of the history that is their family legacy. This dilemma is the real "piano lesson," reminding us that blacks are often deprived both of the symbols of their past and of opportunity in the present."
The adaptation also stars John David Washington, Samuel L. Jackson, Danielle Deadwyler, Corey Hawkins, Michael Potts, and Ray Fisher. In his directorial debut, Malcolm Washington will helm the film based on a screenplay he co-adapted with Virgil Williams. Denzel Washington will produce.
Badu has previously made an appearance in films such as "House of D," "What Men Want," "The Cider House Rules," and "The Land." She also had a cameo in the comedy series "A Black Lady Sketch Show." This summer, she will embark on a 25-city tour with Yasiin Bey (formerly known as Most Def).