Books
'Food Power Politics' Documents The Role Of Food During The Mississippi Civil Rights Movement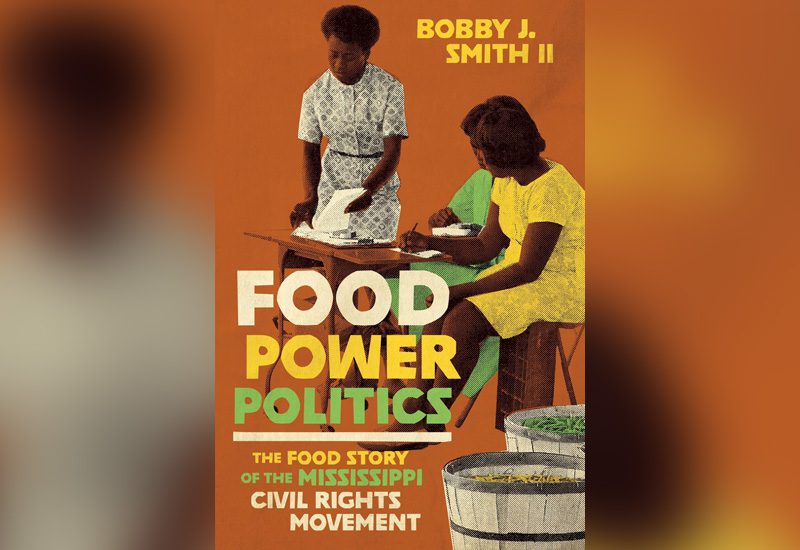 Food Power Politics: The Food Story of The Mississippi Civil Rights Movement by Dr. Bobby J. Smith II is an upcoming book that is the first within University of North Carolina Press's Black Food Justice series.
In Food Power Politics, Dr. Bobby J. Smith II uncovers a captivating narrative that delves into the depths of American civil rights history, shedding light on the significant role of food within it. Through meticulous research, interviews, and oral histories, Smith presents a fresh perspective on the Mississippi civil rights movement, demonstrating how activists expanded the boundaries of civil rights to encompass the profound influence of food in sociopolitical and economic contexts.
Historically, white economic and political figures employed food as a weapon against Black sharecropping communities in the Yazoo-Mississippi Delta. However, in a remarkable display of resilience and collaboration, members of these communities joined forces with activists to transform food into a tool of resistance. Today, Black youth in the Delta are at the forefront of a food justice movement, bravely confronting the enduring inequalities that continue to shape their lives.
Smith's interdisciplinary approach draws from critical food studies, Black studies, history, sociology, and southern studies, skillfully establishing vital connections between past civil rights activism and the ongoing pursuit of food justice within Black communities. Through this insightful exploration, the author unveils the transformative potential of power struggles surrounding food, empowering these communities to envision a future where Black individuals possess full autonomy and the capacity to imagine, design, create, and sustain a self-sufficient local food system.
ABOUT THE AUTHOR: Dr. Bobby J. Smith II is an interdisciplinary sociologist and teaches African American studies at the University of Illinois at Urbana-Champaign. Food Power Politics is his first book.
Food Power Politics will be released August 29th, 2023. Visit the UNC Press for more information.
---
As an independent magazine with a small team, we rely on the support of our readers to keep JARO's content free and accessible to everyone. Please support our ability to continue delivering the best of the African Diaspora with a donation as little as $1. Thank you!