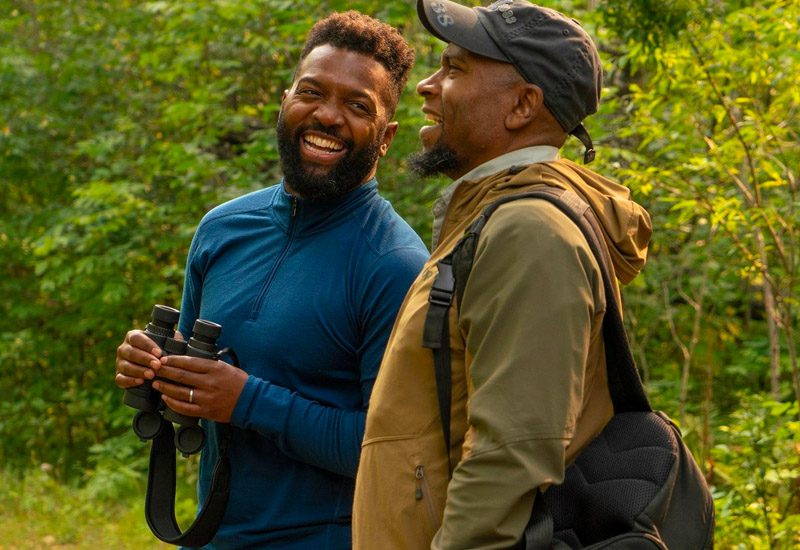 In the new series from PBS titled America Outdoors, New York Times best-selling author and comedian Baratunde Thurston brings viewers on an inspiring and reflective journey through America's extraordinary natural landscape, meeting fascinating people along the way.
"At last, a breath of fresh air. In a place like this, you can let go of whatever weighs you down, and fill your lungs with the joy of being outside," said Thurston while meditating in the vastness of Death Valley. In the six episodes of the show, Thurston hikes through the Great Dismal Swamp, surfs with a Black surf group in Los Angeles, and more in the six-episode series.
Speaking with Outside Online, Thurston said that his goal for the show is to create "a more holistic version of the story of being American." By visiting a wide range of areas in the United States and forming connections with the diverse people he meets there, Thurston is opening minds in regards to our relationship with nature, specifically as people of color.
No matter our differences, we should all be allowed to freely enjoy and become rejuvenated from the power of nature. And yet, that unfortunately hasn't always been the case. "The outdoors is supposed to be a place where we all belong," Thurston said. While jogging in Death Valley with ultramarathon runner Mosi Smith, the two discuss Ahmaud Arbery's murder, who was shot and killed while jogging. "I can't go out the door without thinking about that," said Smith. Even still, he refuses to let the outside world determine his joy.
Dive deeper into Thurston's thoughtful conversations with the locals he meets and feel the restorative effect of nature (from home) by streaming America Outdoors on PBS or Amazon Prime. Watch the trailer below.