Books
Trending
Viola Fletcher, The Oldest Survivor Of Tulsa Race Massacre, Releases Memoir 'Don't Let Them Bury My Story'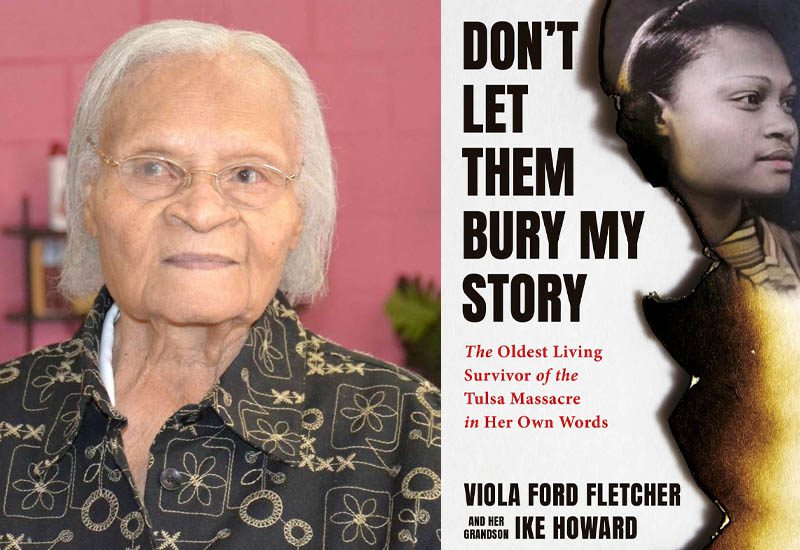 Until recently, Viola Fletcher was apprehensive about telling her story of surviving the Tulsa Race Massacre, one of the most abhorrent instances of racial violence in U.S. history. As the oldest living survivor at 109 years old, Fletcher will soon release her memoir "Don't Let Them Bury My Story," which was co-written by her grandson, Ike Howard.
In an interview with KJHR, her grandson said that Fletcher believed that she was protecting her family by not speaking about the massacre. "She didn't want to have anything to do with it, period," he said. "Knowing I was here to protect her, she was encouraged to conquer her fear. She looked at me and said, 'Alright then, go tell my damn story.'"
The memoir begins when Fletcher was seven years old as she woke to the horrifying sounds of the massacre, forced to flee her neighborhood in the middle of the night. Chronicling her entire life, the book also includes her activism and how she testified before Congress 100 years later to help bring justice to victims of the massacre.
"I will never forget the violence of the white mob when we left our home. I still see Black men being shot, Black bodies lying in the street. I still smell smoke and see fire. I still see Black businesses being burned. I still hear airplanes flying overhead. I hear the screams," Fletcher said to Congress. "I have lived through the massacre every day. Our country may forget this history, but I cannot."
At 109 years old, Fletcher is the oldest centurion to ever write and publish a book. "Don't Let Them Bury My Story" will be available to purchase on July 4th. Pre-order now via Amazon or at your local bookstore.
---
As an independent magazine with a small team, we rely on the support of our readers to keep JARO's content free and accessible to everyone. Please support our ability to continue delivering the best of the African Diaspora with a donation as little as $1. Thank you!