Film & TV
Trending
WatchJaro Greenlights FlavorzTV Pilot Season To Join Exclusive List of Content for 2023
Black urban farmer and content producer Eric Means explores Dayton, Ohio's hidden gems through Culinary Arts.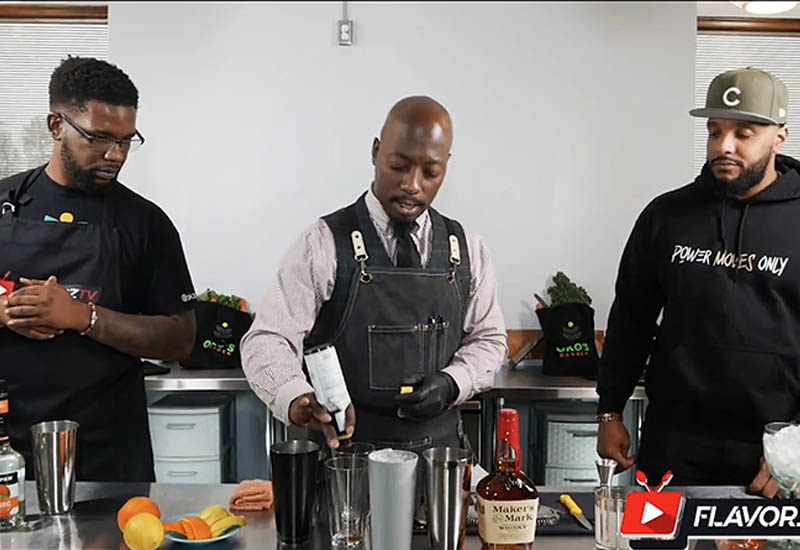 Dayton, Ohio urban farmer Eric Means will be the host of FlavorzTV channel on WatchJaro. The streaming platform has picked up the pilot season of the FlavorzTV channel, highlighting food and culinary arts around Dayton. As the first season is wrapped, the show is seeking brave, talented guests to showcase their cooking skills, as well as businesses that would like to be highlighted. The 'Hidden Gems' that Eric finds on FlavorzTV will premiere in early 2023.
FlavorzTV is a black-owned and independent channel in full ownership of its content brought to the WatchJaro platform. Encouraging residents around the greater Dayton, Ohio area to explore their fridges and unique shops, Eric Means has created the show. The 20-minute multi-episode series was curated to educate, expose, and entertain.
Season 1 educates viewers on what is local to them and the best way to cook. "Our show is ideal for those who care about how their food is grown and where it comes from and the preparation it takes to get the finished product," said the channel's CEO Eric Means. The cooking show brings innovative ways to look at food while being funny and informative. Uniquely, the show prioritizes the creation of healthy food with comfort food.
As the African diaspora is trying to identify local black-owned businesses to patronize, more resources are needed to highlight these sources. FlavorzTV is just that resource to find mom & pop restaurants, aspiring chefs, and others alike.
FlavorzTV's plan to entertain will include locals. The show invites people of all ages to show off their culinary skills. The production is not seeking experts exclusively. Those with recipes that want to have it taste-tested on the show are welcomed. It is not planned to have live cooking during the upcoming second season. Guests will be prompted to bring their freshly made dishes to the filming location to be tested.Production is seeking confident guests that would like their recipes tasted exclusively by a production selected panel for on-air feedback. FlavorzTV is expected to cover the intriguing aspects of food. However, the main mission will be to show solidarity with local talent in the area.
In Ohio, less than 1% of farms reported in the agricultural census are Black-owned. This issue inspired Eric Means to create a platform showcasing Urban and traditional black farmers in the state of Ohio. The show will allow producers at FlavorzTV to share the importance of the presence of black farms throughout the greater Dayton, Ohio region.
WatchJaro will be the main platform where the content will be hosted. Snippets of FlavorzTV content will be available to view across multiple media platforms such as YouTube and the channel's social media pages.
Get updates on new content, awards, and changes in schedule by staying up to date with FlavorzTV's social media pages via the links below.
---
About FlavorzTV
FlavorzTV is a Black-owned and independently operated cooking show based out of Dayton, Ohio. Owned by Urban Farmer, Eric Means, the inspiration behind the channel was the lack of representation in the media for black farmers.
Means also owns the farm Oko's Garden which is dedicated to solving the food desert crisis in densely populated communities. His passion for food has fused with his mission to hunt for hidden gems that can offer some highly curated experiences when it comes to food. Watch FlavozrTV on WatchJaro.
Email: Info@flavorztv.com | Phone: 937-503-1172
Instagram | Facebook | Youtube
About WatchJaro
JARO is a premiere on-demand platform curating independent films, emerging web series, short films and visual art appealing to African American and urban-influenced audiences.